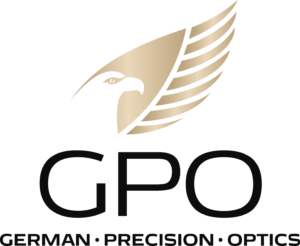 In the world of binoculars, finding the right pair that offers exceptional performance without breaking the bank can be a challenge. Today, we delve into the realm of GPO Passion HD 12.5×50 binoculars, a model that promises impressive features at a competitive price point. Join me as we explore the design, optical performance, price, and availability of these binoculars to determine whether they are worth considering for your next adventure.
I had these binoculars for a long-term test and put them through their paces over several serious hunts as well as some purely "recreational" viewing use. The 12.5x magnification allowed for a much better field of view than my 15x binoculars and, due to their more compact and light weight, did not require the use of a tripod for effective glassing.
They performed well under all circumstances and weather. At one point, they became very dusty on an off-road ride in a Kawasaki Teryx for 3 hours, but were easily cleaned by hitting them with a stream of water from a water bottle we had along.
From the GPO Website:"The PASSION 12.5x50HD is a flagship product of GPO and it is the perfect blend of size, weight and magnification. The more you see, the more you find. These binoculars gives you a 34% larger field of view than some premium 15x binoculars, and it performs better in low light due to a 7% larger exit pupil. It is 30% lighter in weight, more compact and allows you to glass by hand when needed."
During our field test, we were in agreement.
Design and Build Quality:
The GPO 12×50 binoculars boast a sleek, black rubberized body that exudes a professional and understated look. The overall design is ergonomic, ensuring a comfortable grip during extended use. The build quality is commendable, with a solid construction that feels durable and capable of withstanding the rigors of outdoor activities. The focus wheel and diopter adjustment are smooth and precise, allowing for effortless fine-tuning to achieve a clear and crisp view.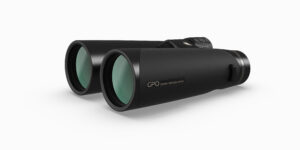 Optical Performance:
With a powerful 12.5x magnification, the GPO Passion HD binoculars provide a significant boost in bringing distant objects closer. The optical performance is impressive, offering sharp and detailed imagery. The lenses deliver excellent light transmission, resulting in bright and vibrant colors, even in low-light conditions. The image clarity is commendable, with minimal distortion around the edges of the field of view. Whether you're observing wildlife or taking in breathtaking views, these binoculars deliver a satisfying visual experience.
Certainly Nice, But Worth the Price?
The suggested retail price for the GPO 12.5×50 binoculars is $1500, positioning them as a higher mid-range option in the market. Considering their optical performance and build quality, these binoculars offer a "Fair" value for the price. While they may not be the most budget-friendly option, they strike a balance between affordability and functionality, making them an attractive choice for enthusiasts who seek reliable optics without breaking the bank.
Where to Purchase
The GPO 12×50 binoculars are widely available at various retailers. Outdoor specialty stores, both physical and online, stock these binoculars, offering knowledgeable staff who can provide expert advice and assistance. Additionally, major online marketplaces and reputable optics retailers also carry this model. It's worth checking for promotions and discounts to potentially acquire the binoculars at a more favorable price.
Overall Impression
In conclusion, the GPO Passion HD 12.5×50 binoculars proved to be a solid option for outdoor enthusiasts and nature lovers alike. With their sleek design, durable build quality, and impressive optical performance, they offer an enjoyable viewing experience at a competitive price point. While they may not have the brand recognition of some higher-end models (and, according to their team, intentionally so), these binoculars certainly hold their ground in terms of functionality and value.
Whether you're embarking on wildlife observation, birdwatching, or simply enjoying the wonders of nature, the GPO Passion HD 12.5×50 binoculars are worth considering as a reliable companion on your adventures.
Optics Rating Scale: 1-5, with 5 being, "Excellent"
Function:                        5
Feel:                                  5
Clarity:                             4
Brightness:                     4
Price:                                3
Value:                               3